Through evision's partnership with Simply South, the largest online streaming platform with exclusively South Indian content, Emasala Simply South is an exclusive channel to eLife TV that showcases the best and latest movies in three languages – Tamil, Malayalam and Telugu – as early as four weeks from the theatrical release. Emasala Simply South is available on Channel 667 on eLife TV. Simply South is also available as a branded SVOD offering on eLife and Switch TV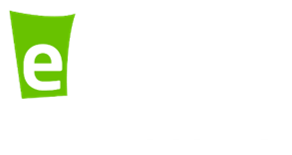 ejunior channel was launched in the year 2001 as the first kids channel from the UAE, targeting kids up to 12 years old. It is constantly ranked number one as the most watched kids channel and offers safe and edutainment content.
ejunior interacts regularly with its audience through competitions, on ground events and local productions.
ejunior launched its SVOD offering in 2013 and is currently offering +1,400 hours of kids content available on eLifeTV, SwitchTV, Mobily TV (KSA), Misr TV (Egypt), PTCL (Pakistan), MTTV (Morocco) and Starz Play.

CricLife has established itself as the Home of cricket for viewers across the region with the exclusive coverage of the major cricket events like the IPL, ICC T20 World Cup, the Asia Cup, BCCI cricket, Cricket West Indies, New Zealand Cricket in addition to the exciting leagues like the Abu Dhabi T10, the Caribbean T20 League and Women's cricket. CricLife has always put the fans first, enriching their viewing experience and growing the game across the region.
evision aquired exclusive MENA rights to the PGA Tour and the DP World Tour (2023/24), the 2023 Ryder Cup and the 2024 Presidents Cup. GolfLife, a dedicated channel, available in the UAE on eLife TV and Switch TV, both e& platforms

Starzplay is the ultimate streaming service for TV series. With new and library series, medical dramas, period dramas, action series, and new seasons -there's no end to your entertainment!

Laugh hard and often with Starzplay Comedy -the only channel where you'll find great comedies like "The Office", "The Big Bang Theory" and "Two and a Half Men". Discover new laughs every day with movies and classic sitcoms -all available to stream right now on Starzplay

We all love crime. From fast-paced, edge-of-your-seat thrillers to thrilling true crime, we got it all. We have the most programming dedicated to the crime genre in the world

Join the world of adrenaline-pumping action movies, as we take you to an exciting journey with all of your favorite Action stars. Whether you prefer a Hollywood movie or long-running TV series, the Action channel will always have what you want.
back